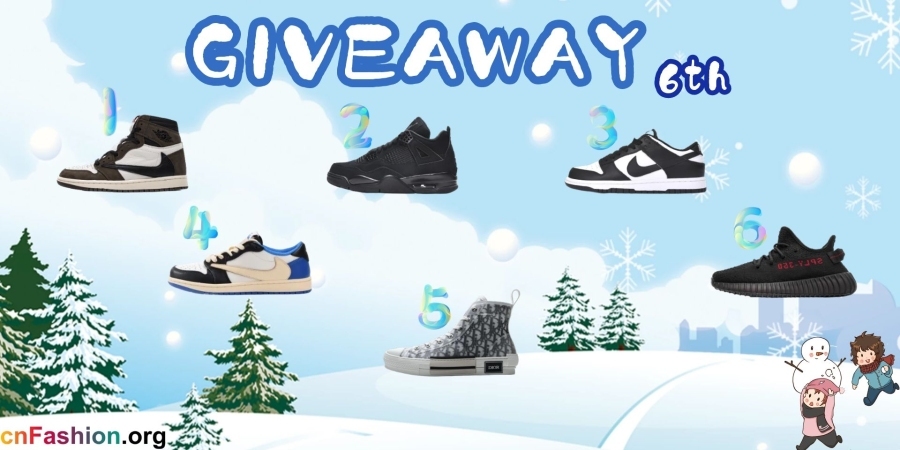 cnFashion GIVEAWAY ---6th
Friday, 31 December 2021

40

1272

2486
cnFashion specially organized "GIVEAWAY" to welcome Christmas and the last month of this year. Thank you for your support and trust for another year. Welcome all friends to participate, anyone may be the only lucky winner.🔥🔥🔥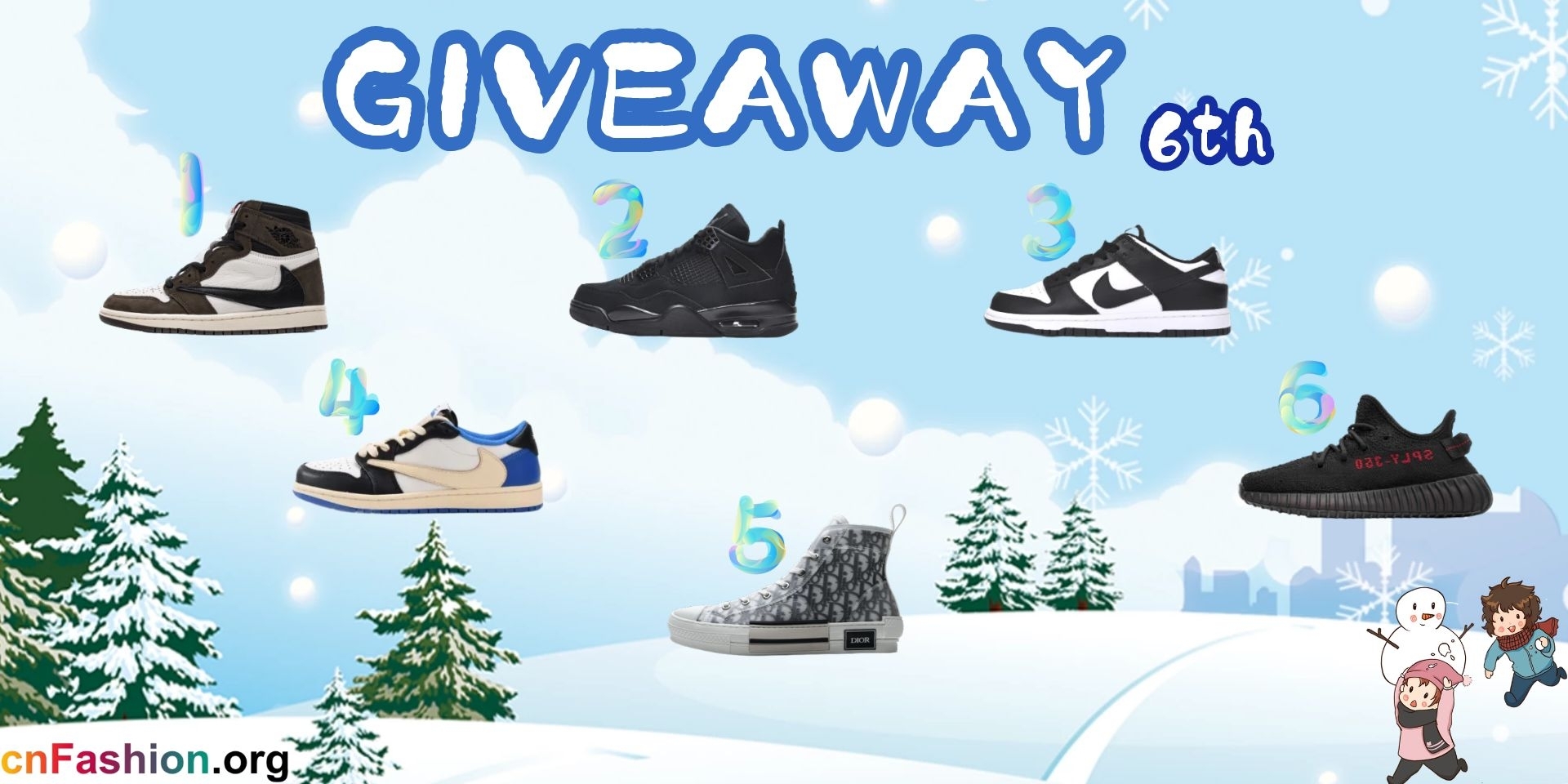 Click 👉cnFashion shoes to learn more about "GIVEAWAY" activity shoes.
💡Attention💡
Please carefully read the following participation methods and lottery rules:
🎀Way of participation🎀
1️⃣Please write your Instagram nickname in the first column of the comment area. (This is the only way I can contact you).
2️⃣Please write down your favorite shoe number in the picture and your size in the second column of the comment area.
💡Reminder💡 Once per person, not repeated.
💡Example of comment format💡

🎉About the award🎉
1️⃣We will randomly select a lucky person from all the participants to get a pair of free shoes. (The pair of shoes your commented on)
2️⃣After the winners receive the shoes, please share your feedback on Instagram/YouTube/Tiktok.
3️⃣The awards will be announced on the cnFashion blog on December 30th, 2021.
4️⃣After receiving the prize, the winner needs to post photos and videos of this pair of shoes on social media platforms (YouTube, Instagram, Tiktok, Reddit...) with cnFashion information. To prove the authenticity and effectiveness of the activity.

Good luck ☘
🎉🎉🎉Announcement of GIVEAWAY Winning Result🎉🎉🎉
🔥List of participants: (113 people in total)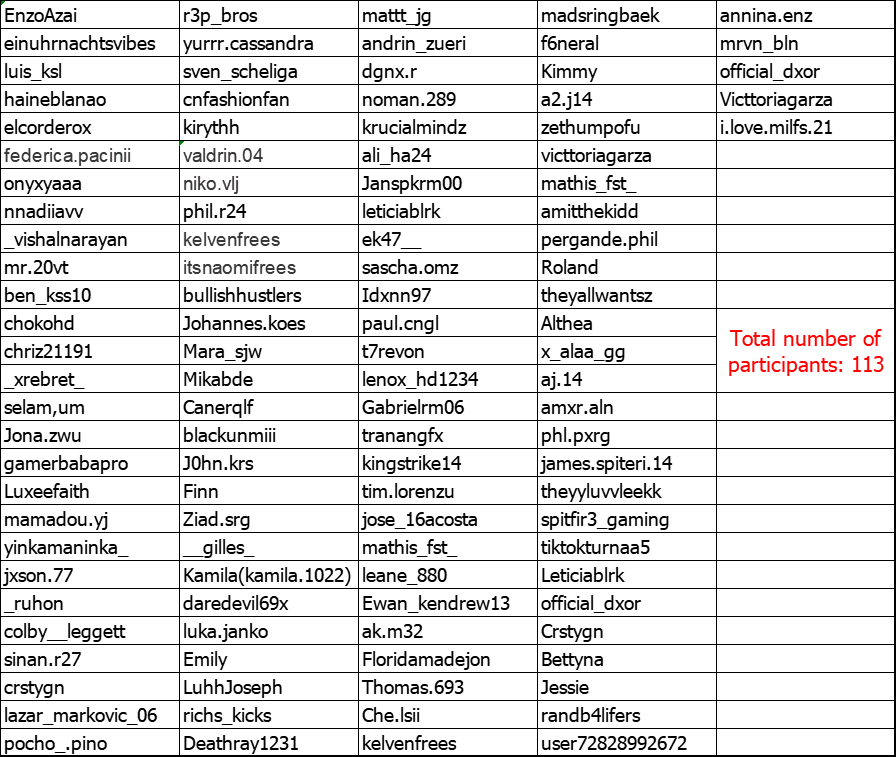 🔥Lottery process:


🔥Winner:
@richs_kicks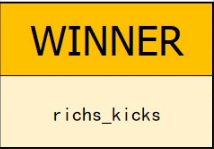 🔥
Receiving prizes: Please use the winning ID (Instagram) to contact @cnfashion.cc and provide your receiving information. We will send a pair of your selected shoes (in your comment) for free.